How do you make a custom Netflix profile picture if you're bored with Netflix's profile picture options? You must read this post to find out everything you need to know about it. In fact, Netflix has become an indispensable part of entertainment, and it has become a favorite choice of people all around the world. Using this medium provides you with a large variety of movies, shows, and many more captivating pieces of content in many different languages.
There can be up to five profiles per Netflix account, each with its own recommendations, settings, and customizations. Netflix assigns you a default profile picture when you create a profile, which you can change from a selection of Netflix-approved avatars. However, you can't upload your own picture.
For every Netflix account, you can create up to five profiles, each with its own settings and customization options. At the time of creating a Netflix account, Netflix assigns you a default profile picture and you can change it within the selection of Netflix-approved avatars. The Netflix website does not allow you to choose a custom profile picture. With the help of a new Google Chrome extension, we shall show you how to create a custom profile picture for Netflix.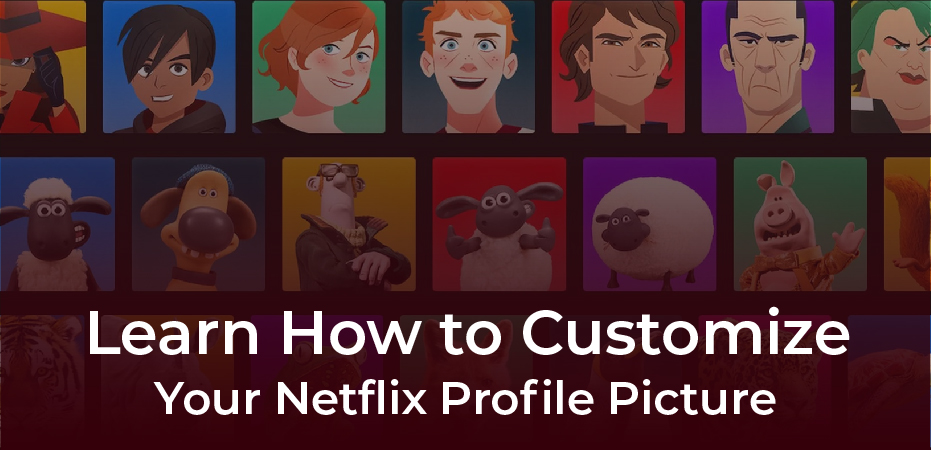 Learn How to Customize Your Netflix Profile Picture
You will need to get a browser extension for Google Chrome called Custom profile picture for Netflix in order to begin the process. It is possible to click on the Add to Chrome button once in the Chrome Web Store and select Add extension from the popup window. Once you have completed the initial step shown above, you will be able to access a tab as shown below.
Once the installation has been made, you will be guided automatically to the Netflix profile page in a new tab if you have been signed in to your Netflix account before. Otherwise, you will be prompted to select a profile when you sign in to your account and go to your profile page. Let's take a look at what those steps are.
On the top right corner of the Google Chrome tab, you'll see an Extensions icon.
If you click on the icon, a list of available extensions will appear. From the list, select the Custom profile picture for the Netflix extension.
Please choose your preferred Netflix profile for which you would like to make changes from the box Upload custom profile picture.
You can click on the image next to it, and you will be redirected immediately to the folders on your computer to select the image.
You can locate the image file you want to select and click on the Open button. As long as the image size does not exceed or is close to 5MB, you should be fine.
It is possible to adjust the position of an image when it is uploaded by using the icons in the Alignment box which is similar to that of a cropping tool.
When you are finished with the cropping, you will be able to save the extension and close it.
Using the refresh or reload button on the Netflix page, you should now see the new custom profile picture on the selected profile page.
Create Your Own Netflix Profile Photo and Have Fun
choosing your Netflix profile picture. Netflix offers you a limited selection of profile pictures to choose from. This problem can be solved with the help of a Chrome extension and using the simple guide we have provided below. You may choose any picture as a profile picture according to your preferences. So we hope that by now you have your favorite profile picture for Netflix and the problem has been resolved. Feel free to leave a comment below and let us know what you think.