We'll take a deep dive into Binance vs. Coinbase and see how these two popular cryptocurrency exchanges stack up, but you should know that Binance has a U.S.-specific site called Binance.US. This site offers fewer coins and fewer features than the main exchange.
Additionally, Coinbase has two platforms, Coinbase and Coinbase Pro. The Coinbase Pro product is designed for advanced traders, while the Coinbase product is designed for new crypto investors. We'll also point out any notable differences within each crypto exchange as we compare fees, security, crypto availability, and other factors.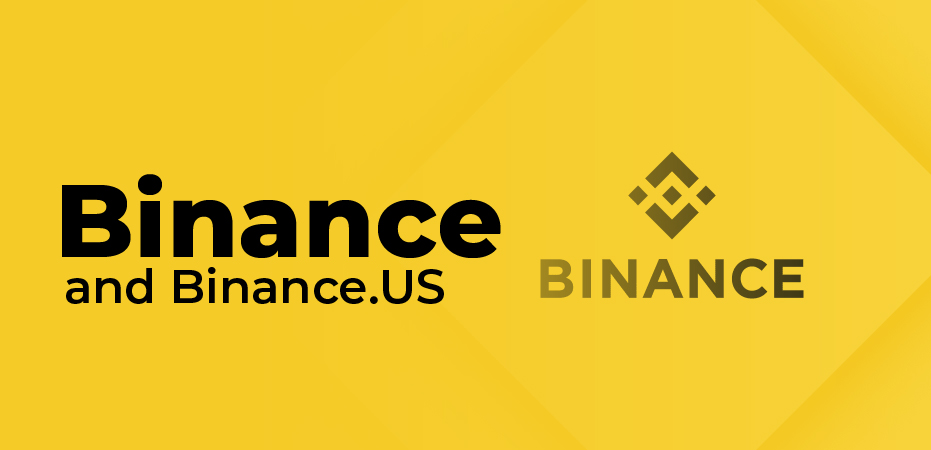 Binance and Binance.US
Binance and Binance.US allow you to transfer most fiat currencies (such as U.S. dollars) for free. Using a debit card will cost you 4.5% on Binance.US and 1.8% on the main exchange.
Both exchanges charge the same fees for trading. Customers on both platforms can benefit from a 25% discount by paying in Binance Coin (BNB), and high-volume traders are also eligible for lower fees. In comparison with other crypto exchanges, the maker-taker trading fee at Coinbase is 0.1%.
You would need to pay a $45 fee plus a 0.1% trading fee if you wanted to purchase $1,000 worth of Bitcoin (BTC) on Binance.US with a debit card. By using a bank transfer, you would only be charged the 0.1% trading fee.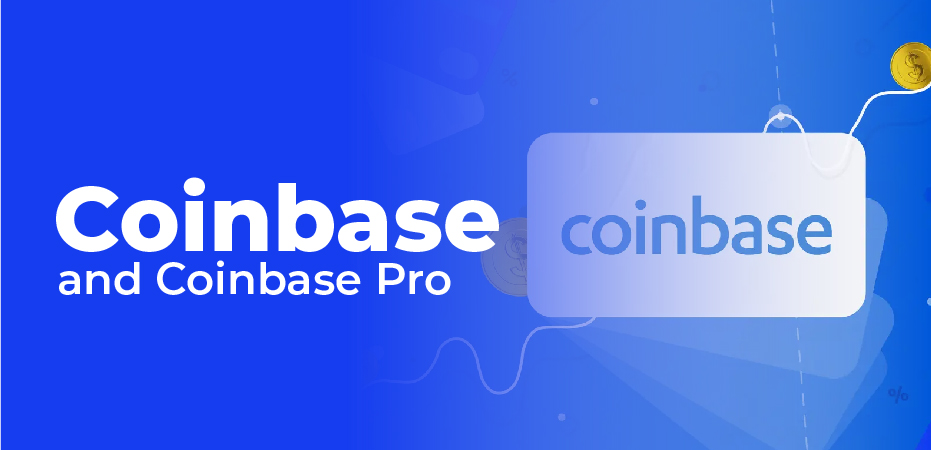 Coinbase and Coinbase Pro
Learning how to use Coinbase Pro is a good idea if you regularly purchase cryptocurrency. Due to the significantly lower fees, this is a significant advantage over Coinbase's starter platform. If you want to buy Bitcoin with a debit card on Coinbase, let's say you want to buy $1,000 worth. As well as the 3.99% card fee ($39.90), you'll pay a spread of about 0.5%. The actual exchange rate is only shown at the point of purchase.
The only way to deposit money on Coinbase Pro is via a bank transfer, which is free. You would then pay set maker-taker trading fees that get reduced as your trading volume increases. If you trade less than $10,000 a month, you will be charged a basic fee of 0.50%.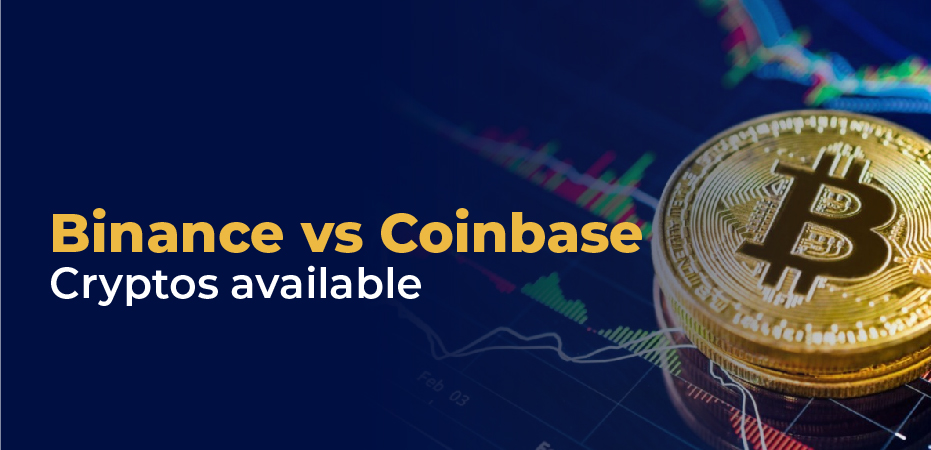 Binance vs. Coinbase: Cryptos available
When you're only planning to invest in a couple of well-known coins, such as Bitcoin and Ethereum (ETH), you won't need a cryptocurrency platform with a long list of tokens that you can choose from. On the other hand, if you plan to branch out and buy some of the smaller tokens, there's nothing more frustrating than discovering that your exchange doesn't offer the coin you want.
In spite of that, both Binance.US and Coinbase have a decent selection of cryptocurrencies. Occasionally, there are differences between Coinbase and Coinbase Pro, though it is not enough to distinguish between the two platforms. Binance's main platform blows them all out of the water, but this doesn't matter too much for those who live in the United States.
Each exchange offers a different number of cryptos:
| | |
| --- | --- |
| EXCHANGE | NUMBER OF CRYPTOS |
| Binance | Around 500 |
| Binance.US | Over 60 |
| Coinbase and Coinbase Pro | Over 90 |
Binance vs. Coinbase: Wallets
There are stand-alone crypto wallet apps for Coinbase and Binance. They are both connected to the internet, which means they are hot wallets. The move from a custodial wallet (one on an exchange you don't completely control) to an external wallet has a number of advantages.
The most important part is that your tokens won't be at risk if the exchange is hacked. Additionally, since you control the keys to your crypto, you can connect your wallet to multiple platforms and start using your assets in multiple ways. This comes with more responsibility, though. You could lose access to your funds if you lose the password to your wallet, for example.
The Coinbase Wallet is extremely intuitive and easy to use, just like Coinbase. As with the Binance exchange, the Binance Trust Wallet offers less clarity but lower transaction fees. This is partly because it supports the Binance Smart Chain and works with more tokens. With Binance Smart Chain, people can create applications and new tokens using Binance's own Ethereum-like smart contract cryptocurrency ecosystem.