It is not possible to call 911 directly through Alexa, but it is possible to use third-party skills and hardware to assist in a crisis. The Alexa device can be linked directly to a landline using Amazon's Echo Connect, making 911 calls possible. In addition to Alexa skills, some apps, such as Ask My Buddy and My SOS Family, enable you to send alerts. In spite of this, it is important to note that these skills do not contact 911 directly.
Can Alexa Call 911 For You With Echo Connect
The Echo Connect is an Alexa device that no longer exists in Amazon's lineup of Alexa products. Nevertheless, if you have a spare one or if you are interested in buying one from a secondhand website like eBay, it may be the best option for you. It was originally intended to be a small box that you could plug into your landline and use as a speakerphone for your Echo devices.
Below are the steps for configuring Echo Connect:
Ensure your Echo Connect is plugged into an outlet near your modem or phone.
When using Echo Connect with a standard telephone, just use a splitter adapter to create two connections on the telephone jack.
Open the Alexa app on your Smartphone.
From the Settings menu, choose Echo Connect.
Choose Amazon Echo as the device to add.
Once the setup is complete, choose Echo Connect.
If you complete the above steps, an Echo device can call any landline or mobile phone number, including emergency numbers such as 911. With Echo Connect enabled, you can tell Alexa to call 911 by saying, "Alexa, call 911."  Still having problems that can you ask Alexa to call 911?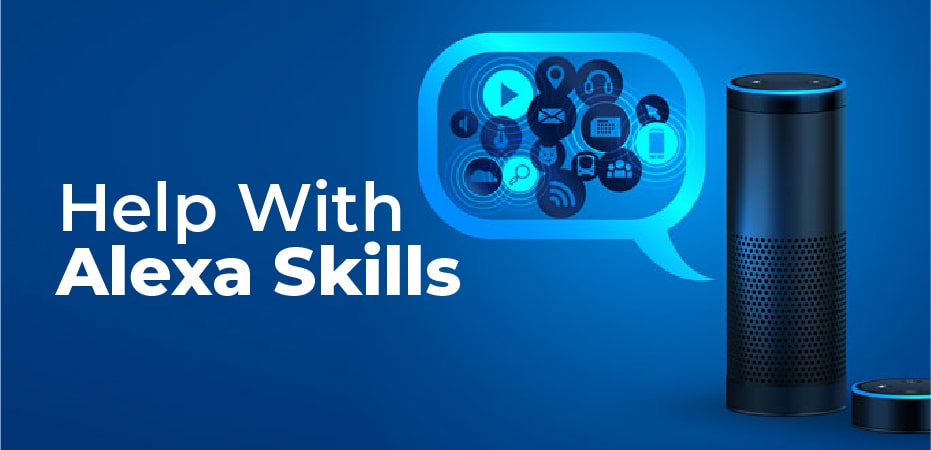 Help With Alexa Skills
They don't call emergency services directly, but they can use alternative methods to obtain assistance. Using skills like Ask My Buddy and My SOS Family, you can contact other individuals easily in case of an emergency. We will demonstrate how to set up the Alexa skill Ask My Buddy in this example. The Alexa skill does not direct contact 911.
To Set Up "Ask My Buddy Account" For Alexa
open askmybuddy.net to begin.
Click Register if you don't already have one.
You must provide your first name, last name, email address, cell phone number, and password in order to register.
A login prompt will appear after you have registered. Enter your email address and password to access the site.
Select the Contacts tab at the top.
Type in new contacts who you would like to be alerted about. Once you are done, click the Save Changes button.
The service can now be closed or you can log out.
We can now add the Ask My Buddy skill to your Alexa device once your Ask My Buddy account has been created. Ask My Buddy's free version lets you alert up to five contacts in English, and the monthly limit is 10 alerts.
To Set Up Ask My Buddy Account
Open the Ask My Buddy skill by asking Alexa: "Alexa, open the Ask My Buddy skill."
Your Alexa app will receive a notification from Alexa, so open the Alexa app on your smartphone.
Action Needed – Ask My Buddy should appear on the Home tab. Tap it to proceed.
The Ask My Buddy sign-in screen will appear.
Alexa will recognize that your account was successfully linked once you have done so. Just click on Done at the upper left of your screen.
With Ask My Buddy implemented, you can ask Alexa for help by simply saying something like, "Alexa, ask my buddy for help," or "Alexa, ask my buddy for Michael."
The service will alert those on your contact list by text message and phone call. It's a good idea to discuss a system like this in advance so your contacts know what to do upon receiving the alert.
Ask Alexa To Call Any Number
Another option is that Alexa can call non-emergency numbers by just asking. Once again, Alexa will not be able to dial 911 or emergency services, but it will be able to connect you with a contact via voice. You can also ask Alexa to call a specific number, such as "Alexa, call 211-477-5531," if your Alexa app has access to your contacts. I don't think you won't be asking that can you call 911 on Alexa.
Turn On Alexa Guard
Enable Guard with Alexa while you are away from home to increase your home security and receive emergency notifications. It is simple to install. Click Settings, then Guard. It will ask you several questions to figure out what features are important for you, such as identifying breakage of glass or listening for suspicious noises. I believe you are satisfied with the information and won't be asking question like can you use alexa to call 911
As soon as your Guard is customized, Alexa will start sending you notifications every time your smart system detects unusual noises. The Guard security system can even be paired with other Alexa-enabled security systems. You can view what the camera sees, set off an alarm manually, contact the police, and other things you can do to protect your home with a smart system, depending on the devices you connect.